Peter Conti, Dave Finkel, Jerry Norton Review
Accurate 6-Point Review - Scam or Not?

not affiliated with Peter Conti, Dave Finkel or Jerry Norton
See Ratings Chart For All Major Gurus Here



Become A Success -
Not A Statistic




Only one real estate course, The Simple Man's Guide to Real Estate® is rated over
4 stars and offered by a Christian non-profit which allows unlimited, lifetime mentoring to be provided at no cost by actual investors who volunteer their service to help you succeed. Because the profit motive is removed, the ONLY cost for the entire course is the actual cost to produce and get it to you at a tiny fraction of what other "gurus" charge. And it has an "A" rating with the BBB.

It is the only course that includes:

ALL the strategies of ALL the "gurus" - plus all the latest strategies for EVERY type of market, and ANY economic conditions.

Double-Money-Back Guarantee

Free contract software, produces completed agreements easily

market value calculator to help you determine fair market value of any property

Free one-on-one phone consultation with Bill Vaughn, personally

Novice or pro, "The Simple Man's Guide to Real Estate Investing" is the only real estate course you will ever need. Isn't the future of your family worth it?

Check it out - it costs nothing to look.
Updated
Reviewer's Full Disclosure Notice

[Sources for reviews include the Better Business Bureau, Attorneys General, FTC, customer input, and our personal review. Peter Conti, Jerry Norton & Dave Finkel may contest any info provided he presents clear and compelling evidence]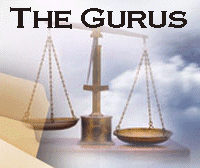 COMPLETENESS:
In this case we have chosen to include SERVICE along with COMPLETENESS. The reason is simple - if service is poor or non-existent, completeness does not matter as much.
Judging from information we have obtained, most of the "training modules" offered by Peter Conti, Jerry Norton and Dave Finkel are quite good and complete, for the intended purpose. However, as with most courses offered, application is quite limited - they do not teach the 22 methods of real estate investing. It appears the main focus of at least one of their offerings is an internet training program to acquire notes from banks on residential and commercial mortgages. What they do NOT tell you is that obtaining notes from a bank requires licensing by both the state and federal government.
The primary reason for one star for "completeness" lies in all the many complaints against Peter Conti and his associates for a total lack of service. In fact, it has been reported that customers were frustrated that for their coaching calls, the information was taped and you have to submit questions in an email prior to the call. There wasn't any opportunity to ask live questions. Our research indicates that there are just too many complaints concerning lack of service.
COST: Peter Conti says his stuff starts at $27 (a worthless teaser) and runs up to $997 (seminar). However, some customers have reported that Peter Conti has stated some charges could run as high as $60,000 for the "complete mentoring package" from his Mentor Financial Group (MFG). The latter cannot be substantiated, so just keep your eyes and ears open - and your common sense sharp - when listening to his spiel, and ask pointed questions.
COACH QUALITY: Again, we have mixed reviews on this. Most of the folks who have contacted us feel the coaching and training leaves much to be desired, to put it kindly, with constant attempts to upsell to more expensive offerings, and that at least some coach sessions are taped, with no opportunity to question the coach further. If a training course is legitimate and has value, it should be a simple matter to please the clients. That does not seem to be the case here. Only Vaughn's course, "The Simple Man's Guide to Real Estate" provides coaching for free by actual investors, as it is offered by a non-profit.
SUCCESS RATE: Unknown. Peter Conti and his associates refuse to quote any statistics as to how many deals have been submitted and closed in the last year by customers, not even even to affiliates that have a substantial amount of money at risk. When questioned by the Better Business Bureau on this, Mr. Conti stated, "We consider our training a success when a client is better able to understand the concepts we've presented." Really? We would think "success" would be determined by making your program WORK to earn MONEY for the customer. After all, is that not what the customer expects?
And when the BBB asked about customer successes, Mr. Conti's response was, "....clients end up finding deals, some faster than others, and once the deals are submitted and approved, we purchase the property within 30 days. The client is then paid within 3 days of closing." The problem with that political double-speak is the keyword APPROVED. From what most customers have related, it is nearly impossible to get them to approve any deal. That is their "weasel clause." One customer reported he was successful in making one deal with a lender and had gotten the price of 65% off market. He tried to submit the deal online on their website and this is where the problem started - it was never "approved", even though it met their criteria. And he nearly lost his earnest money on the deal.
BETTER BUSINESS BUREAU RATING: The BBB has given Peter Conti two different ratings, which is part of the reason for no stars. When checking PETER CONTI, the BBB report gave Peter Conti & Jerry Norton an "F" rating. But in checking the report for their Mentoring Financial Group, the rating was "A+". However, that rating was given in part because of the responses he gave the BBB to their questiions. Responses like the ones shown above. In other words, he got his rating by "spinning" the facts. All in all, we have to give them the benefit of the doubt for now.
So, if you feel like spending a lot of money to learn how to work hard finding nearly non-existent deals, only to have them not get "approved", then have at it. Just do not expect to get rich from these guys.
A BETTER, SOUND ALTERNATIVE:
Before risking hundreds, thousands or tens of thousands of dollars on any Peter Conti scheme, or any other course, do yourself a favor and check out the most effective real estate investing course available, offered by IntelliBiz - "The Simple Man's Guide to Real Estate"® course by reknowned investor Bill Vaughn (Bill developed the "Reverse Mortgage" now used by HUD and helped develop many of today's flipping strategies). Offered by a non-profit, it is affordable to all, and includes free coaching by investors who volunteer their services to assure your success. Real investors, not scripted telephone operators.
You get the entire course - the Guide, the contract software, (20) real estate related Bonus Books, audio CD set, Market Value Calculator and free 24/7 mentoring all for a fraction of the cost of any other course - nothing else to buy, no hidden costs, no monthly fees. And you can even download it immediately so you can start even before your hard copy arrives in the mail.
"The Simple Man's Guide to Real Estate" has the highest documented success rate of any real estate course so you will not need to buy any other courses or go to any expensive seminars or boot camps - you will be able to make money in real estate without any of those others.
If you are truly interested in really learning how to make money in real estate and receive the benefit of free, unlimited coaching, all at a price anyone can afford, "The Simple Man's Guide to Real Estate"® is worth considering.
Questions? Email us...
Find us on Google+
---
All brand or product names mentioned in this Web site are trademarks or registered trademarks of their respective owners. This website is not associated in any way with Peter Conti, Jerry Norton, Dave Finkel, Mentor Financial Group, John Beck, Russ Dalbey, Carleton Sheets, Russ Whitney, John Alexander, Donald Trump, Robert Allen, Wade Cook, Lou Vukas, Ron Legrand, Robert Kyosaki or Dave Lindahl, or any company or business associated with them. Site presented by IntelliBiz.