John Beck Review
Accurate 6-Point Review - Scam or Not?

not affiliated with John Beck or Mentoring of America
See Ratings Chart For All Major Gurus Here



Become A Success -
Not A Statistic




Only one real estate course, The Simple Man's Guide to Real Estate® is rated over
4 stars and offered by a Christian non-profit which allows unlimited, lifetime mentoring to be provided at no cost by actual investors who volunteer their service to help you succeed. Because the profit motive is removed, the ONLY cost for the entire course is the actual cost to produce and get it to you at a tiny fraction of what other "gurus" charge. And it has an "A" rating with the BBB.

It is the only course that includes:

ALL the strategies of ALL the "gurus" - plus all the latest strategies for EVERY type of market, and ANY economic conditions.

Double-Money-Back Guarantee

Free contract software, produces completed agreements easily

market value calculator to help you determine fair market value of any property

Free one-on-one phone consultation with Bill Vaughn, personally

Novice or pro, "The Simple Man's Guide to Real Estate Investing" is the only real estate course you will ever need. Isn't the future of your family worth it?

Check it out - it costs nothing to look.
Updated
6 Point Review of the John Beck Program
Reviewer's Full Disclosure Notice

[Sources for reviews include the Better Business Bureau, Attorneys General, FTC, customer input, and our personal review]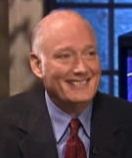 [
UPDATE:
On April 20, 2012 the Federal Trade Commission won a court judgment against the marketers of three "real estate infomercial gurus" who bilked consumers out of more than $450 million. The marketers are behind the infomercials for "John Beck's Free & Clear Real Estate System," "John Alexander's Real Estate Riches in 14 Days," and "Jeff Paul's Shortcuts to Internet Millions."
Please do not judge all courses by these few. There are good ones available (see below). This site was designed specifically to separate the good from the bad, to keep you from getting scammed.
]

COMPLETENESS: Of the 22 methods listed, Beck's materials cover two very limited strategies - tax liens & deeds and foreclosures. But like most other gurus (with one exception, noted below), his materials seem to be purposely shy on enough detail to do anyone any good. Hence, the need to buy into his expensive mentoring.
COACH COST: Up to $15,000 or more
COACH QUALITY: His "Mentoring of America" is to be avoided at all costs. It has been alleged to drain credit card balances, and provide little, if any, mentoring of any value. Their mentors are not investors, so their ability to help anyone is minimal, at best. They are, it seems, only trained telephone operators. And this seems to be the basis of many of the complaints filed against Beck with the BBB. Again, "Mentoring of America" should be avoided at all costs. There is ZERO value in their mentoring, and the cost is prohibitive. Only two of the courses reviewed use real, practicing investors as coaches - Ron Legrand and Bill Vaughn
SUCCESS RATE: Extremely poor. When contacted by INSIDE EDITION, they were only able to produce a handful of "success stories", of customers who made from $500 to $32,900. That is laughable. Here is more from INSIDE EDITION'S expose...
BETTER BUSINESS BUREAU RATING: The Better Business Bureau gives John Beck an "F" rating - the worst rating they have, with complaints ranging from deceptive marketing practices, unauthorized credit card charges, misrepresentation, and false advertising concerning the offer's actual ability to generate profits as advertised. Many complaints allege the quality of mentoring services provided was not as represented (see below), or did not meet their expectations. Clients complain that mentors are inexperienced, unprofessional, or unavailable when needed. Others report services consisted of one phone call a week, that mentoring services provided by the company taught them very little, or they were unable to apply the materials for practical usage. In other cases, complaints included difficulty obtaining refunds; non delivery of merchandise; or that the company fails to honor their money back guarantee. Several complaints allege that after the initial purchase, the company re-contacts buyers by phone and uses high pressure sales tactics to sell additional high priced mentoring services.
OVERALL COST: The $39.95 "cost" is very deceptive. When you place an order, you probably will not realize that you have just signed up to have your card debited by another $39.95 every month. And that cost does not even include the mentoring, which starts at $2,000. And if you stop paying the $39.95/month, the materials you already purchased become virtually worthless, as all support is forfeited.
COMMENTS: Of all the programs we have carefully studied, only two should be avoided at ALL costs - and John Beck's is one of them. We found little of any value, and the cost prohibitive considering tax liens are incredibly simple and need very little instruction. In fact, it is so simple that "The Simple Man's Guide to Real Estate" by Bill Vaughn includes the entire tax lien program as a "freebie" with their course.
A BETTER, SOUND ALTERNATIVE:
Before risking hundreds, thousands or tens of thousands of dollars on Beck's or any other course, do yourself a favor and check out the most effective real estate investing course available, offered by IntelliBiz - "The Simple Man's Guide to Real Estate"® course by reknowned investor Bill Vaughn (Bill developed the "Reverse Mortgage" now used by HUD and helped develop many of today's flipping strategies). Offered by a non-profit, it is affordable to all, and includes free coaching by investors who volunteer their services to assure your success. Real investors, not scripted telephone operators.
You get the entire course - the Guide, the contract software, (20) real estate related Bonus Books, audio CD set, Market Value Calculator and free 24/7 mentoring all for a fraction of the cost of any other course - nothing else to buy, no hidden costs, no monthly fees. And you can even download it immediately so you can start even before your hard copy arrives in the mail.
"The Simple Man's Guide to Real Estate" has the highest documented success rate of any real estate course so you will not need to buy any other courses or go to any expensive seminars or boot camps - you will be able to make money in real estate without any of those others.
If you are truly interested in really learning how to make money in real estate and receive the benefit of free, unlimited coaching, all at a price anyone can afford, "The Simple Man's Guide to Real Estate"® is worth considering.
All brand or product names mentioned in this Web site are trademarks or registered trademarks of their respective owners. This website is not associated in any way with John Beck, Russ Dalbey, Carleton Sheets, Russ Whitney, John Alexander, Donald Trump, Robert Allen, Wade Cook, Lou Vukas, Ron Legrand, Robert Kyosaki or Dave Lindahl, or any company or business associated with them. Site presented by IntelliBiz.